Just when she thought she had healed, it happened again…
I can't help but wonder why he left her. I can't help but question why he even met her?
Why invite her into your world just to let yourself disappear?
Why reignite her fears of abandonment and take away her years?
You took years from her! You took them away because now she's got to heal. She's got to let herself feel the pain. It's such a scary, painful, dreary thing. You left her there all alone waiting for you to come back. She didn't know where you had gone. You were absent in a way that she could not handle and should never have had to.
You gave her hope when she had none. Then, you took it away like night fall immediately after the rise of the morning sun. She thought that she had won. Finally. She thought that she had one.
But you left her empty-hearted, angry, and distraught. She is unsure of what it was that she should have been taught from the experience. But she is now fraught with such anger, such fury, such unmeasured devastation that she can't make moves towards anyone anymore. There's so much hesitation. So much frustration. Such a heavy, heavy manifestation of hopeless pain.
It hurts the most because she thought that she had finally healed. You opened a freshly closed wound that she thought had been sealed. But no…
The discomfort that she feels will not, and perhaps cannot yield. Her mere existence is an endless, tortuous maze, a battlefield.
Want to support the blog?

– sending you love, peace, and clarity-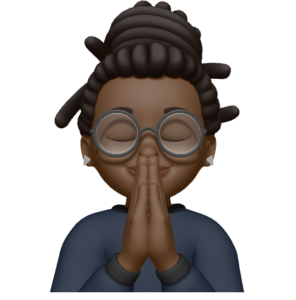 the mindful comedown.