Sometimes we have to argue with the demons of our past to persist through the pain and find our journey to recovery.
Pain. There is a persistent, ever-growing pain that I feel. It dulls sometimes, but then, it returns. It comes unannounced and unwelcomed. It creeps into every aspect of my world. It taunts me while I am in meetings. It visits me when I try to sleep. It interrupts my meditation sessions when I just want to sit in silence. I want peace.
The pain, it comes, and it is a violent interruption. It tears into my very being and makes me wonder if any of it has any meaning with this constant, chronic, dulling, raging, ever-growing pain.
It is relentless.
I think that it has subsided, and then, again, he visits. He comes to me when I feel like peace is within me. Then, I start to wonder "how dare I be happy? How could I ever be calm when the world is collapsing around me and inside me?" There is this perpetual pain that divides me into who I have been, who I want to become, and who I am in this moment.
The past taunts my present like a whisper in my ear that tells me again and again that "you should have done better. You could have been better. Now, look at you. Now, look at us. You've gotten us into this unpredictable, harsh weather. And it doesn't matter whether you try now. Because now, all we can feel is pain…"
The lies that those past ghosts surface within my mind, my brain are nothing but ill-derived illusions. They are unfortunate delusions that my past has colluded with the other demons of my troubled soul.
But, I tell you this — we will come out of it whole. We will come out of this hole. If we can just persist through this, through our pain…
Want to support the blog?

– sending you love, peace, and clarity-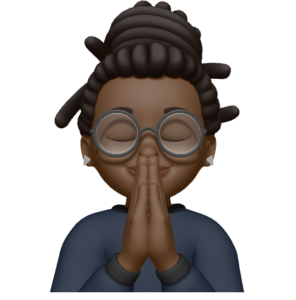 the mindful comedown.