Though our spirits may live on, this life is finite. We must learn to respect it and cherish it, moment by moment.
We live, but we also die. There is something hauntingly magical about coming to the realization that life does not go on forever. Once we acknowledge that this life is a finite one, we come to appreciate it for all that it is.
We begin to find the experience of feeling anything as meaningful simply because we can feel. We learn to accept our lives as they are given to us. We stop wishing, hoping, and wondering what our lives would have been like if we were dealt a different hand. We learn to play the one that was given to us in the most appreciative and genuine way that is possible for us.
We start to conceptualize that people will not and cannot be in our lives forever. Some pass on in their own dimensions based on their time. Others are taken away unexpectedly with no premonition. It is up to us to never take people for granted, regardless of the role that they play in our lives. Every experience, comfortable or uncomfortable, is a moment that we will never get back. Thus, it behooves us to live deeply and meaningfully.
Our very lives are just a series of moments — a brief mention of existence in a universe that lives on.
My mortality has blessed me with the mentality to appreciate every moment in which I have vitality.
May we be mindful about the way in which we spend our finite time in this life. Let's respect ourselves and others. And internalize our sacred morality.
Want to support the blog?

– sending you love, peace, and clarity-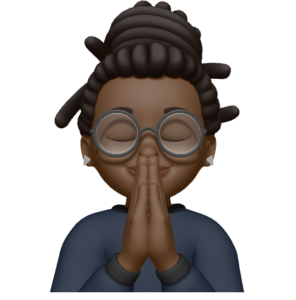 the mindful comedown.