My balance sometimes tells me what my mind is too afraid to say. When I feel still in my balance poses, I feel okay. I can move freely throughout my day.
When I feel shaky and repeatedly lose my balance, however, that's often an indication that I am not grounded. It tells me that I'm not well. I'm not calm. I need to slow down. I need to pause. I need to STOP.
My morning balance poses are like taking my mental and emotional temperature. What is going on in my mind? What's preventing me from my focus? What's disturbing my physical balance?
It is critical for me to ask myself these questions because being able to balance is much more than just the physical aspects. Sure, balance is about core strength, flexibility, and skill. At the risk of sounding arrogant, I have those things. I have practiced yoga poses for years. I know the headstand (Sirsasana), crow pose (Bakasana), and handstand (Adho Mukha Vrksasana).
When I am out of balance, it's not because I don't have the skill. It's not because I haven't put the time in to learn the practice, it's because my mind is out of balance. It's because I can't think of a kind word to encourage myself to find my float.
When my balance feels forced instead of graceful, I am doing it wrong.When I start fussing at myself because I can't hold my body up for more than 3 seconds, I need to pause. I need to stop. I need to give myself time to reflect, to think, and to recover.
If there's any area that we absolutely need to have grace, it's with ourselves. We have to allow ourselves to mindfully comedown, even when we don't want to. Kindness to others begins with kindness to ourselves. We must find self-compassion to gracefully navigate through our days to be there for the other people who we encounter. How can you test your mental balance today?
Want to support the blog?

– sending you love, peace, and clarity-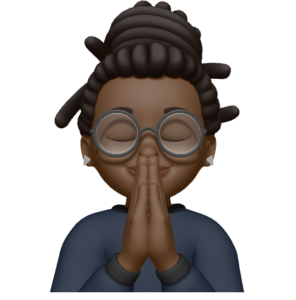 the mindful comedown.