Sometimes writing what I feel makes it seem more real. That's when I realize I need my writing to heal.
How do we write when we don't feel like writing? What can we do when we don't feel like typing?
It's like not wanting to get out of the bed because there's so much noise in my head.
My thoughts, they spiral like tidal waves into a storm, a maze of waves.
Should I just write them down instead?
Should I put them on this page?
But, then.
Then, they become real.
They become something that both you and I can feel.
It's then that I realize I actually have to heal.
There is all of this pain that is concealed when I leave the thoughts alone.
In my head, they are concealed.
And I don't have to acknowledge the pain on my own.
I can ignore it, and it'll pass.
Just like everything else, it won't last.
But does that really give me peace?
Can that actually help me to relax?
Is my life actually just a dream?
Is it just a shadow of my past?
I might have to sit back and realize that none of this will happen too fast.
Recovery is often gradual.
I just have to let it act.
I just have to show up.
I just have to get up.
We just have to write.
Let's hope that's enough
To get ourselves out of this rut.
Together, we can tough it.
Believe me, we can rough it.
We'll make it through these spiraling thoughts, through these trying times.
We will take it one. word. at. a. time.
Then sentence by sentence.
Line by line.
Want to support the blog?

– sending you love, peace, and clarity-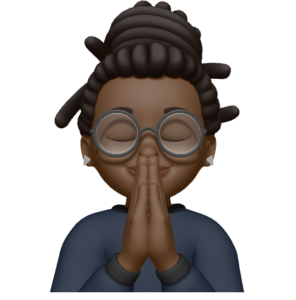 the mindful comedown.